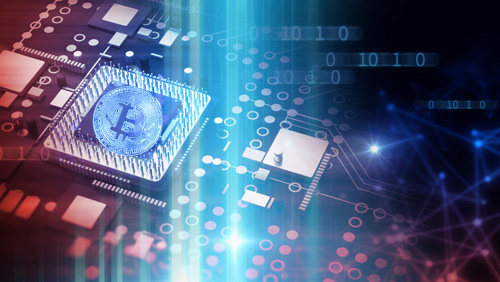 Blockchain and iGaming seem to be the perfect match where blockchain provides many features that will increase trust, improve customer experience and increase profitability.
With the recent acceptance of blockchain based companies around the world, we are seeing more operators shift to blockchain technology to gain greater traction amongst online players as they experience what could possibly become the new digital gaming environment.
Blockchain technology brings several changes to the online gambling market, the most prominent of which are:
Fast and secure deposits and payouts for customers and affiliates
Smart Contract Agreements
Immutable customer data
VIP awards using brand-specific token
Decentralised cryptographic secured network
Provably fair games on the blockchain
The Malta Gaming Authority (MGA) has recently issued guidance on the use of distributed ledger technology, and has stated its supports for operators that are fully or partially hosted on a Blockchain environment.  The Authority is also working towards a regulated licensing system for gaming developers utilising the same standards set out for cryptocurrency payments and digital currency wallets. To facilitate this transition, the MGA have launched  a Sandbox environment in January 2019 open to operators who already hold a Malta licence.  The second phase is being launched later this year to include applications that utilise cryptocurrency and blockchain technology within licensees' systems, rather than just offering it as an option for player transactions. The MGA confirmed that the framework will be extended to December 31, 2021 for licence holders.
nChain Chief Scientist Dr. Craig S Wright spoke about his vision for how the iGaming sector can leverage the properties of Bitcoin SV (BSV) for more secure, transparent gambling during the at the massive SiGMA 2019 iGaming conference in Malta.
Unfortunately in the last 11 years a lot of things have been said about what bitcoin is. The reality is, practically every one of them is wrong. Security is because of section 3 of the whitepaper—everything is public. There is no such thing as a private blockchain and never can be. The security of a private blockchain is zero. Hashes don't secure the network – only publication of the hash secures the network.
According to Dr. Wright, blockchain allows for the iGaming sector to be completely transparent, reducing the need for external auditing while providing greater peace of mind to players.
If we're going to have a legal, regulated industry, you need to pay the bills including to government. Bitcoin enables a situation where the government can monitor records knowing they are accurate and secure, recorded on blockchain.
Blockchain technology brings to the table clarity across the ownership of assets and existence of obligations. Furthermore blockchain opens up the possibility for 'real-time reporting' as distributed ledgers enable more timely recordings of corporate cash positions.