The 21st FIFA World Cup is scheduled to commence on June 14, 2018 with 64 matches being played during this 32 day tournament. Twenty countries of the thirty-two nations qualified to play at the 2018 have competed at the previous edition of the tournament in 2014.   Iceland and Panama however are two countries that will be playing for the very first time in this tournament.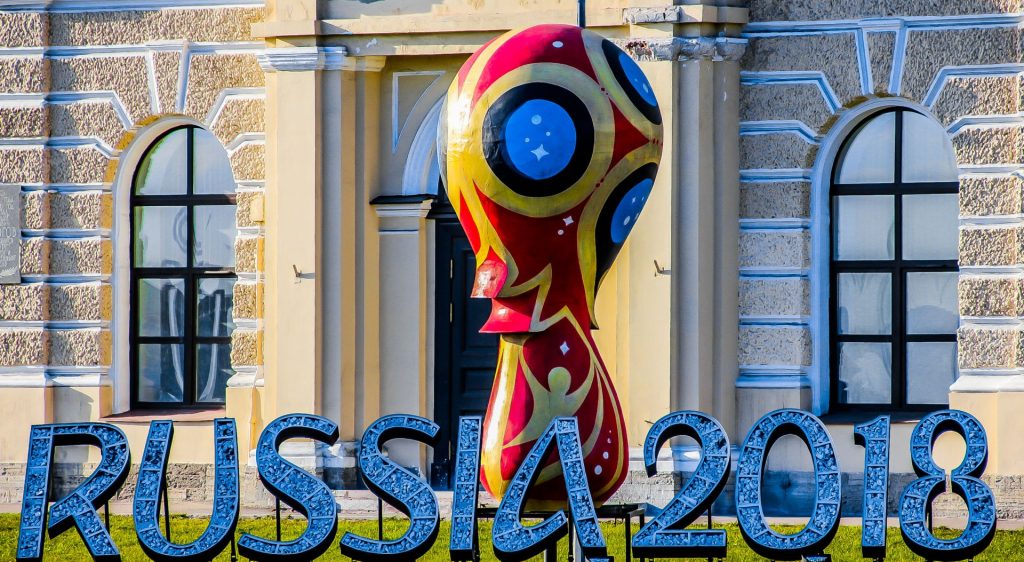 Last minute sales commenced on the 18th April for football fans who do not yet have a ticket yet.  Tickets are being sold in real time on a first-come, first serve basis, subject to availability from the FIFA website.  Non-Russian residents need to  fill out a "ticket application form" to obtain a special Fan ID and get access to the stadiums. This document guarantees "comfort and safety" at the football venues as well as access to "free public transport" within the Russian cities.
World Cup tickets with Bitcoin
Payments using cryptocurrencies and cross-border money transfers are growing in popularity especially for people who live in countries with high inflation rates or in countries that are under international sanctions.
Although both the Organising Committee and FIFA do not offer the possility to purchase the tickets with cryptocurrencies, there are at least two companies that are offering this service via cards issued by leading international payment providers. Both providers can be used in Russia and on the FIFA's website.  In addition to purchasing tickets, there are a great deal of places that are happy to accept cryptocurrencies for payment including accommodation and exchanges.
World Cup tickets with Visa
For those who prefer to utilise FIFA's choice of sponsors, Wirex offer crypto-friendly currency accounts.   Consumers are able to convert their cryptocurrencies into traditional currency via the Wirex Wallet. Funds are instantly available in the currency account for use with the Wirex Visa debit card that can be used for in-store purchases, online shopping, and cash withdrawal at the ATM.  The Wirex debit cards can be opened with multiple currency accounts in GBP, EUR, USD, and of course BTC. Wirex are planning to issue plastic cards in Europe in time for the World Cup.
World Cup tickets with Mastercard
Another option is Epayments , a website that offers a Mastercard that can be loaded with bitcoin. Bitcoin cash (BCH) is also accepted as well as litecoin and ethereum.
Epayments cards are prepaid and there is no service fee if the user spends 300 euros a month. The company does not hold custody of cryptocurrencies, but they are exchanged immediately.
If you fancy watching the World Cup and pay with Cryptocurrencies at the same time,now you have the choice!
---